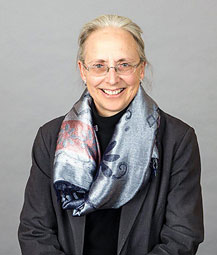 Department of Psychiatry
West Fee Hall
909 Wilson Road, Suite B107
East Lansing, MI 48824
United States
(517) 353-3070
Jeanette Scheid, PhD, MD
Associate Professor
Teaches residents and medical students
Interests: Child/Adolescent disruptive behaviors, clinical interviewing, doctor-patient relationships, health services/delivery, health policy
Dr. Scheid graduated from the Michigan State University College of Human Medicine Medical Scientist Training Program with an MD and PhD from the Department of Microbiology in 1994.  Dr. Scheid completed a combined general and child/adolescent psychiatry residency at the University of Pittsburgh/Western Psychiatric Institute and Clinic in 1999.
Dr. Scheid's primary research interests are in the area of mental health services and public policy for children and adolescents with limited resources and multiple needs and in collaboration amongst care providers from multiple disciplines. She has a long-standing interest in the issues faced by youth who have been exposed to trauma.  She has clinical experience in working with children and adolescents with a variety of problems including disruptive behaviors, mood and anxiety disorders and eating disorders.
Dr. Scheid is the Medical Consultant to Michigan Department of Human Services. In this role she participates in the planning and execution of policy focused on improving the health and well-being of the youth served by the Department.