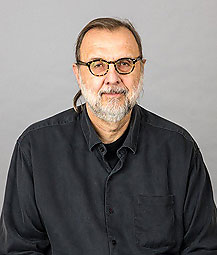 Department of Psychiatry
West Fee Hall 909 Wilson Road, Suite B117
East Lansing, MI 48824
United States
(517) 353-3070
Albert Aniskiewicz, PhD
Professor Emeritus
Teaches residents and medical students
Provides outpatient psychotherapy
Interest: Cognitive and psychological consequences of multiple sclerosis and other neurological conditions
Author, Psychotherapy for Neuropsychological Challenges
Albert S. Aniskiewicz, PhD, ABPP is professor of psychiatry and neurology. He obtained a PhD in clinical psychology at Purdue University and completed an internship in clinical psychology at Duke University Medical Center. He is a diplomate in clinical psychology with the American Board of Professional Psychology and a diplomate in assessment psychology with the American Board of Assessment Psychology. He is a fellow with the Academy of Clinical Psychology and the American Academy of Assessment Psychology.
Professor Aniskiewicz authored Psychotherapy for Neuropsychological Challenges, and coauthored with William J. Mueller Psychotherapeutic Intervention in Hysterical Disorders.
His current interests include the cognitive and psychological consequences of neurological disorders, especially multiple sclerosis, and psychotherapy approaches for people living with neurological conditions.